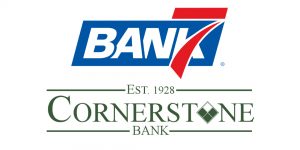 Cornerstone Bank – Frequently Asked Questions
Conversion Weekend Friday, June 3rd – Monday, June 6th, 2022
Cornerstone Bank customers will be receiving information in the mail during

the month of May about the upcoming changes to their accounts.

 Customer accounts will be converting over to the Bank7 banking

platform during the first weekend in June.
Check back here for regular updates to these frequently asked questions.